Any notion Deontay Wilder and Anthony Joshua would meet this year to determine the undisputed heavyweight championship ended last week with UK-based promoter Eddie Hearn announcing he was finalizing Joshua's next defense against Russian Alexander Povetkin.
Joshua will put up his IBF, WBA, and WBO belts against Povetkin in London sometime in September, and Wilder, the WBC champion, is left to find another fall opponent. If both are successful, Joshua and Wilder could meet in April if they're able to reach an agreement.
Each side has blamed the other for the impasse over a fight that both boxers and their management insisted they wanted. Hearn said he sent Wilder a contract last week that went unsigned, prompting the decision to fight Povetkin. The Wilder camp said Joshua committed to Povetkin before they could respond.
Wilder (40-0, 39 KOs) took to social media to offer a few profane response, adding he was offered, "crack head money…something that's equivalent to a pack of peanuts." Wilder said he was willing to take "the lowest offer in boxing history for a unified title bout" and agreed to meet Joshua (21-0, 20 KOs) in the UK, but even that wasn't good enough.
"I'm sorry guys they played us all," Wilder wrote on Twitter.
No one should be surprised Joshua-Wilder didn't happen. Hearn wasn't about to risk his cash cow after signing a lucrative deal with DAZN, a sports streaming service that will showcase fights from the UK and the United States.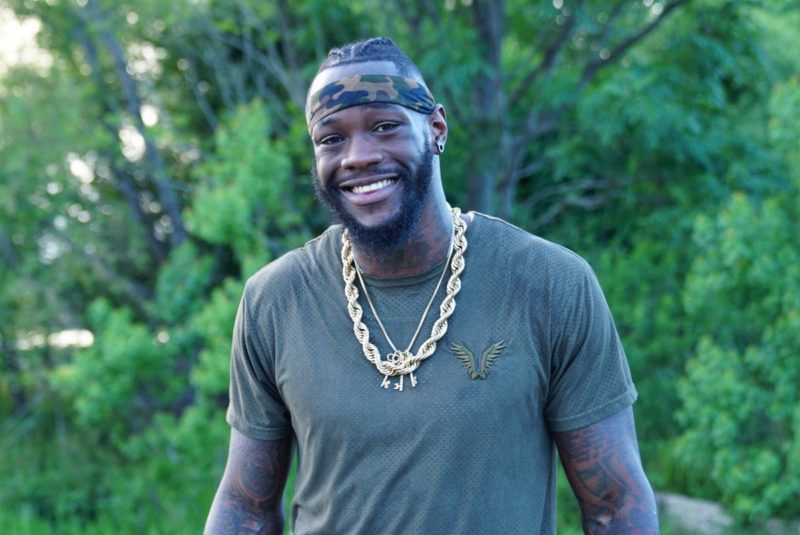 At various times Wilder was offered $12.5 million for the fight, and Wilder countered by offering Joshua $50 million. The farce continued with Hearn offering Wilder $15 million.
The Wilder camp had questions about the date, venue and a rematch clause, and the hesitancy was enough for Hearn to make a deal with Povetkin (34-1, 24 KOs).
We've learned in boxing fights are made when both fighters actually want the bout after weighing risk versus reward. That's why the rematch between Gennady "GGG" Golovkin and Saul "Canelo" Alvarez got done for Sept. 15 in Las Vegas. Both sides want the fight and the payday despite all the baggage from the May 5 bout being canceled after Alvarez tested positive for a banned substance.
Joshua and Hearn weren't ready to fight Wilder just yet. There is less risk and almost just as much reward fighting Povetkin, a former WBA heavyweight champion whose only loss was by decision to Wladimir Klitschko in 2013. Povetkin has won eight fights since, but twice tested positive for performance-enhancing drugs. One of the failed tests cost him a chance to meet Wilder for the WBC title in 2016.
The rhetoric between Wilder and Joshua figures to continue is some fashion until they finally meet, but don't look for this to be another drawn out affair like negotiations between Floyd Mayweather and Manny Pacquiao. It took five years for the two sides to reach agreement on what turned out to be a underwhelming matchup. It became the richest fight ever because of the PPV expense, but by the time they got in the ring, both boxers were in the homestretch of their careers and Pacquiao had suffered a knock out loss to Juan Manuel Marquez.
What Wilder should do now is move on and avoid the perception he's begging for a fight with Joshua, who is being leveraged by Hearn to make deal with HBO, Showtime and his new digital outlet. Wilder should expand his brand outside social media by being seen and heard at high-profile events — like when he attended the pardoning of Jack Johnson at the White House. He could also form associations with the global corporate world, align himself with a charity and use social media to enhance his image without all the gutter language about Joshua.
Wilder doesn't need to keep chasing Joshua. He just needs to keep winning fights. The two will meet at some point, and it could be an even bigger event than it would have been now.
Source: George Willis