Lebron James Joining Los Angeles Lakers with $154 Million, Four-Year Deal King James is headed to the West Coast.
The four-time MVP joins a list of NBA legends to play for the team, like Kobe Bryant and Magic Johnson. Klutch Sports Group James is leaving his hometown team, the Cleveland Cavaliers, after being beaten in three out of four NBA Finals against the Warriors since 2015.
The city of Los Angeles welcomed James with open arms.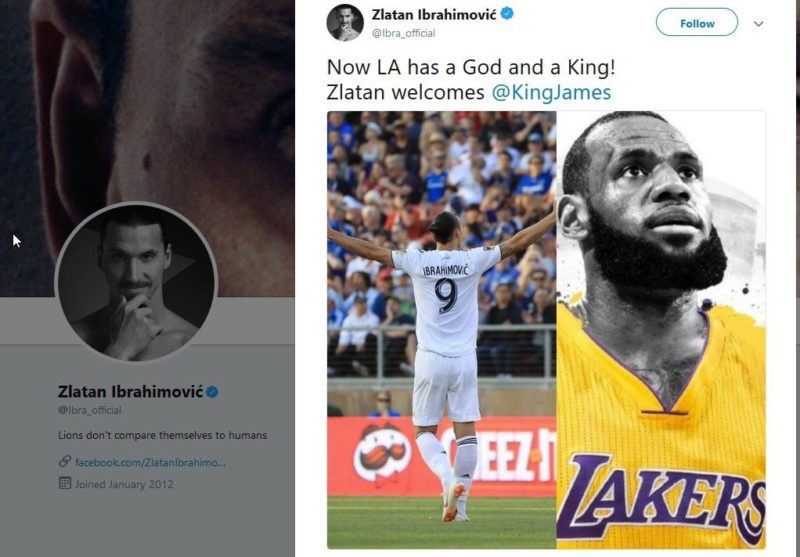 Many in the Los Angeles sports community were quick to cheer the move and welcome the newest Lakers legend. But it was soccer legend and recent L.A. Galaxy addition Zlatan Ibrahimović who had the best reaction of them all.
Zlatan welcomed LeBron in the most Zlatan way possible.
Well, played Zlatan.
Of course, this welcome is still a distant second to the welcome Zlatan gave himself when he joined the Galaxy. He took out a full page ad in the L.A. Times that read, "Dear Los Angeles, you're welcome."
Source: Business Insider